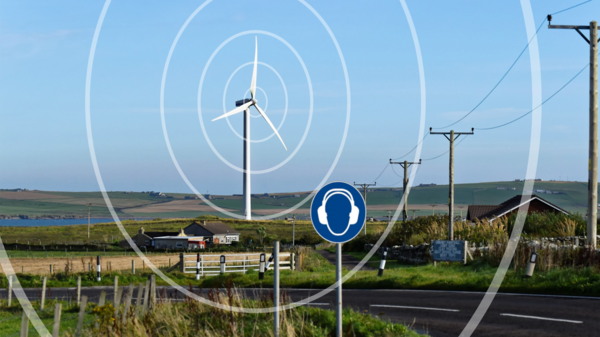 Noise from wind turbines
The air flow at the rotor blades causes turbulence which generates sound at the trailing edge of the blade. This sound is emitted in a wide frequency band and transmitted over long distances through the air. People can still perceive these frequencies as noise at a distance of several hundred metres.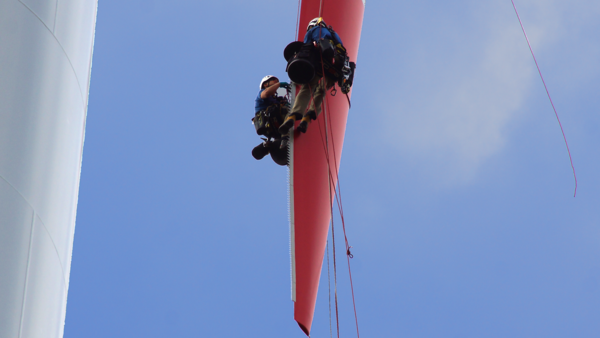 ADC Low Noise Serrations
Thanks to a new geometry and a very simple assembly process, the costs for retrofitting serrations could be reduced by more than 75%. If serrations are mainly used for new wind turbines up to now, it is possible with our patent pending ADC Low Noise Serrations to retrofit even older turbines at a reasonable price. The attachment of our serrations can also be done from the rope without any problems.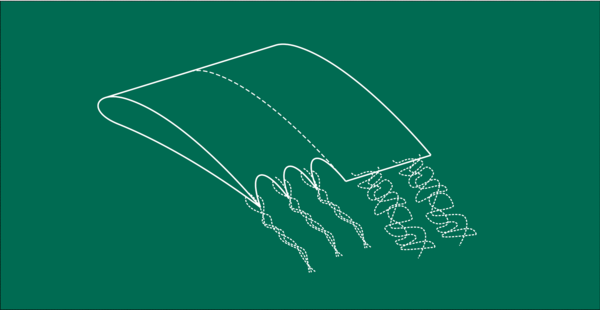 Serrations lower the turbine noise
Trailing edge serrations change the properties of the generated frequencies. The serrated geometry breaks the turbulence into smaller structures. This reduces the strength of the trailing edge noise. In addition, the changed frequencies can be transmitted more poorly by the air. This reduces the distance up to which the wind turbine can be perceived (see also DNV.GL TES).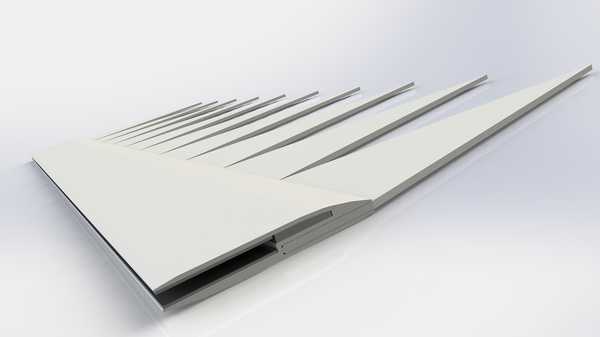 Noise reduction 2.0 - 3.2 dB(A)
The ADC Low Noise Serrations were measured and optimized in a wind tunnel. A reduction of the edge noise of at least 8 dB is achieved there. According to measurements on wind turbines, this corresponds to a total noise reduction of 2.0 - 3.2 dB(A). In order to achieve the maximum noise reduction, all our serrations are adapted to the respective wind turbine according to the customer's requirements.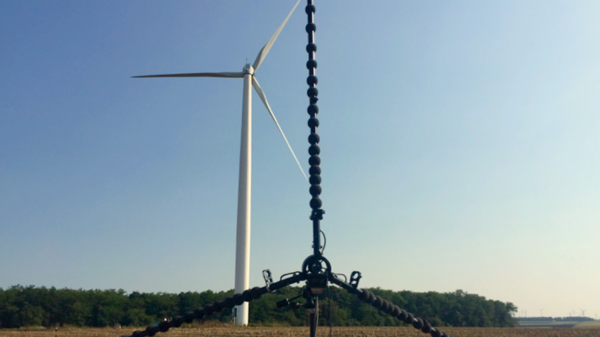 We make wind turbines quieter
In addition, we offer the acoustic measurement of wind turbines. With a camera and a microphone array we record the sound emission simultaneously with the rotor position. Both information can be superimposed during post-processing. With the results of this measurement, sound sources can be exactly determined and solution proposals can be specifically worked out.